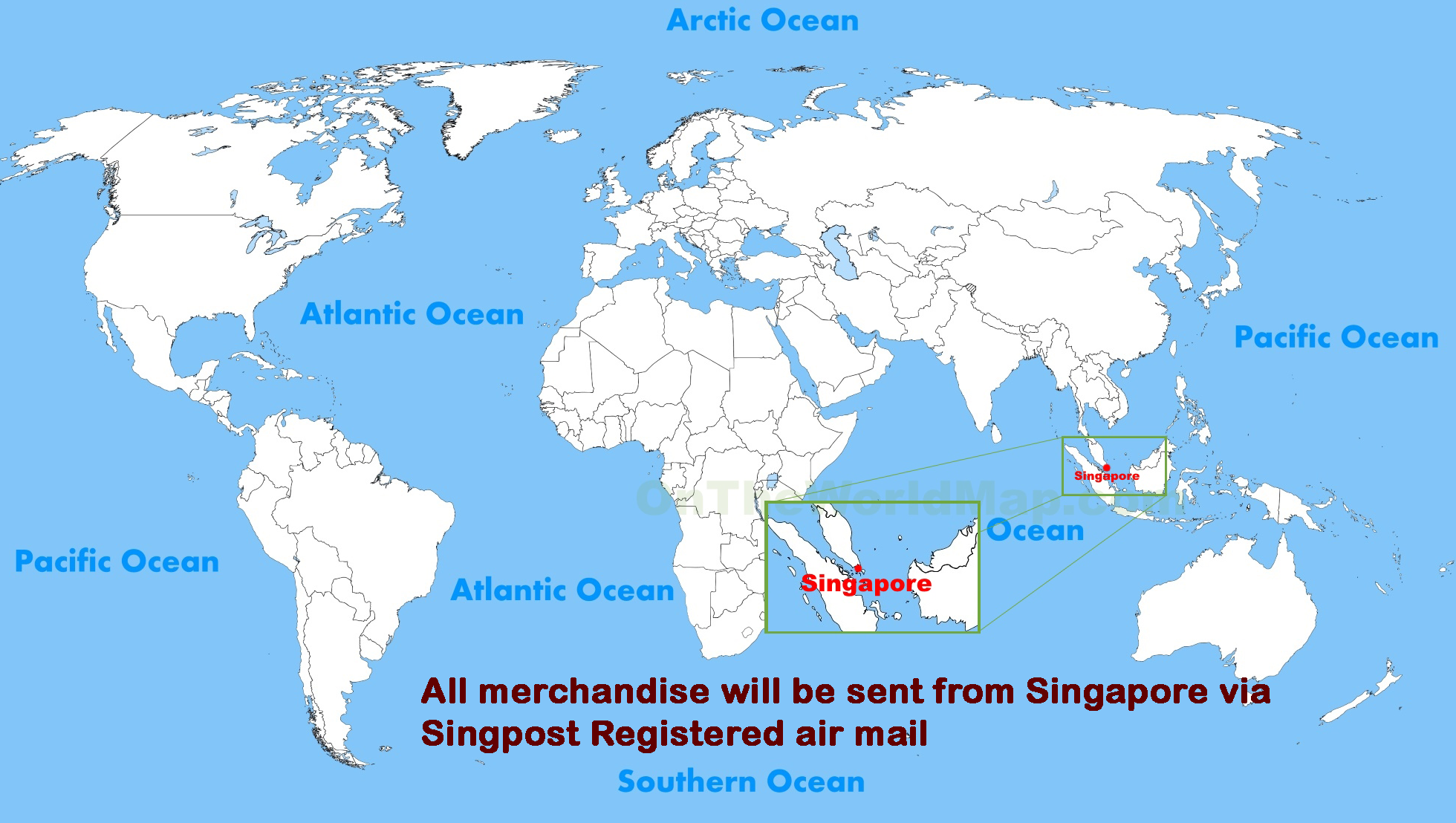 Tracking numbers are assigned to packages when they ship from Singapore. Once they've shipped, you'll receive an email which includes a tracking number along with your order information. Format of the tracking number is RC999999999SG.
Tracking information will be provided for items shipped. Note that a shipping company may not have the ability to track a shipment for up to 48 business hours after your initial order is placed.
With tracking number, the customer is able to track the parcel via http://www.singpost.com/track-items
Shipping turnaround time for various countries:
Singapore - 2 to 3 days (via Singpost Smartpac)
Australia - 12 to 20 days
Canada - 15 to 21 days
New Zealand - 14 to 23 days
Malaysia - 7 to 15 days
Philippine - 12 to 20 days
Thailand - 12 to 20 days
United Kingdom - 14 to 21 days
United States of America - 12 to 17 days
Shipping lead time to other countries may take up to 25 business days.
If you wish to upgrade the shipping to express delivery service please contact us for a quote.