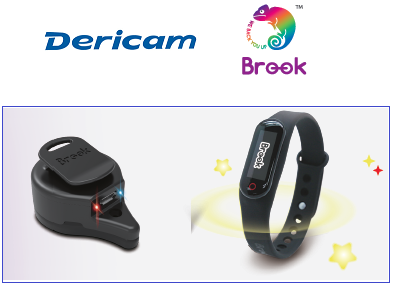 "Like & Share & Comments " March 2018 Giveaway Contest
Prize:
One unit Brook Design Pocket Auto Catch for Pokemon Go or Pocket Energy
Three Brook Design T-Shirts.
Brook Pokemon Go Gadget goes to Wendy Yun.

The other t-shirts goes to Naomi Chan, Lim S Xuan and Hai Zhen Tan
Link to the Lucky draw video
Steps:
1. Like our Dericam Singapore AP facebook page
2. Share contest post on your facebook timeline
3. Comment by tagging two of your gamer friends
Brook Design Pocket Auto Catch ease your Pokemon hunter journey.
Rules and regulations:
1. Participant must be able to self-collect the price within Singapore.
2. No Purchase is requiring. All you need to do Like, Share and Comment.
3. The contest commences today until 31 March 2018 23:59pm UTC+8.